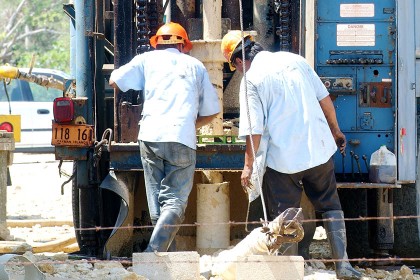 Under the Water Authority Law, the drilling of wells must be carried out by licenced well drillers. This ensures that well drillers adhere to the standards of the Water Authority.
To view a listing of currently licenced well drillers, click here.
To apply for a well driller's licence please download and complete the application form, which includes an instructional sheet, below.
Please submit your completed application along with any additional documents and/or required fees to the Water Authority Administrative Headquarters at 13G Red Gate Road, George Town, Grand Cayman or 96 Cross Road, West End, Cayman Brac. View our corporate location map here.