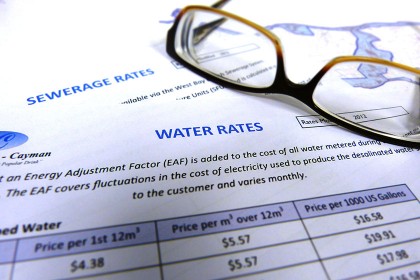 The Authority provides both water and sewerage services to our various service areas throughout the Cayman Islands. Please click here for a map of our service areas.
Your monthly bill is based on the type of service you have and will show you how your charges were calculated. For more information on your bill, please see the About My Bill section.
Download the rates sheets below to learn more about the specific rates and charges associated with our different services.
View our rates for piped and trucked water services in the Cayman Islands.
Download
View our sewerage rates based on the type and size of the development.
Download