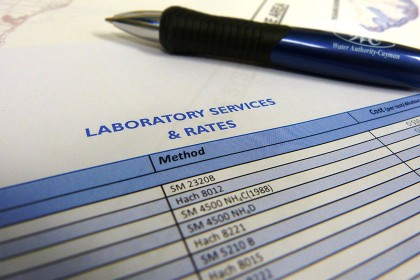 If you are a private corporation or individual and would like to request water sampling, please download the service and rate sheet below to learn more about the service offered and the associated costs.
To request the Laboratory's services, please email lab@waterauthority.ky.
Learn more about water sampling test services and rates with the Authority's Laboratory.