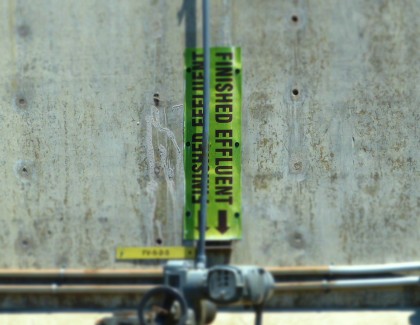 The discharge of any effluent into the ground, onto the ground, in surface water or from land into the marine environment requires a discharge permit under the Water Authority Law. One of the conditions to obtain a discharge permit is that the developer has Planning Permission.
To view a listing of current discharge permit holders, click here.
Depending on the nature of the discharge the Water Authority may require specific documentation, studies or monitoring to determine the effects of the discharge.
The minimum standard for effluent is 30 mg/l Biochemical Oxygen Demand and 30 mg/l Suspended Solids. The Water Authority may impose specific conditions to protect groundwater or the marine environment from the effects of the discharge.
To apply for a discharge permit, please download and complete the application form, which includes an instructional sheet, below.
Please submit your completed application along with any additional documents and/or required fees to the Water Authority Administrative Headquarters at 13G Red Gate Road, George Town, Grand Cayman or 96 Cross Road, West End, Cayman Brac. View our corporate location map here.