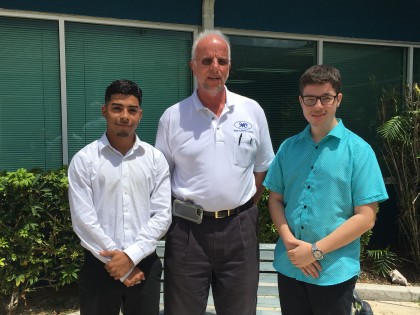 Every year the Authority offers a scholarship of up to CI$30,000 to a suitably qualified Caymanian to obtain an undergraduate academic or technical/vocational degree or diploma in a field of study relevant to our work.
Follow the links below to learn more about applying for this exciting opportunity, and to view the achievements of current and past scholarship recipients.
The 2018 Scholarship deadline has passed. The deadline for applicants for the 2019 Annual Scholarship is 30 April, 2020.
Learn more about applying for the Water Authority's annual scholarship.
More Information
Learn more about our past
recipients and see what they are doing now.
More Information