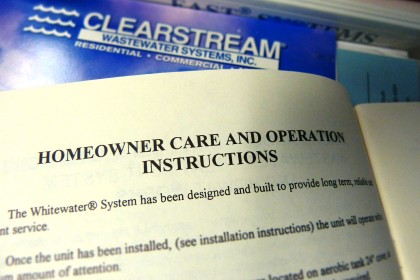 Whether you are a developer, supplier/installer, property owner or service provider, you are a partner with the Authority in the Onsite Wastewater Management Programme (OWMP).
The aim of OWMP is to improve the performance of onsite wastewater treatment systems in the Cayman Islands by coordinating and strengthening the shared management roles of the Authority and private individuals/companies.
In 2017, the Authority launched its Onsite Wastewater Treatment System (OWTS) Operation & Maintenance (O&M) Certification Course to improve the performance of local onsite systems by providing a credible curriculum tailored to conditions in Cayman. You can read more about the course and download the registration application form by clicking the link below.