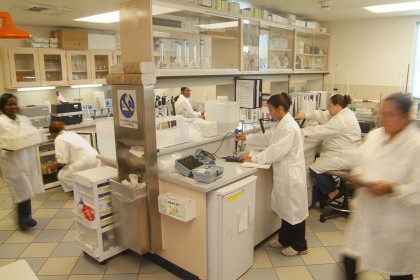 In May 2002, the Authority's Laboratory became the first laboratory in the Caribbean specialising in analysing water and wastewater to have achieved accreditation from the American Association for Laboratory Accreditation to the ISO/IEC 17025 standard. Click here to view our certificate of accreditation.
The Laboratory carries out testing of the Water Authority's potable water supplies and the effluent of the wastewater treatment plant.
The public also has access to the Laboratory's services. Follow the links below to learn more about services offered and rates.
Learn more about the rates associated with private water testing and how to request the Laboratory's