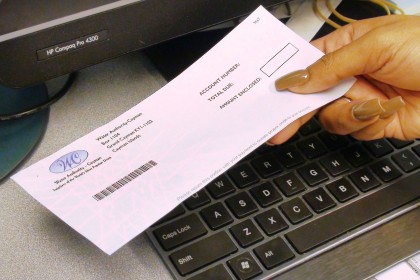 Although the length of the meter reading cycle for which you are being billed may vary, the billing period does not. Bills are issued by the Authority at the end of each month.
You are required to pay your bill on or before the 21st day following the date on which the bill is issued.
Please note that the type of payment method used may affect the time it takes for payment to reflect on your account. See the payment option section for more information.
The Water Authority will add a Late Payment Charge equal to 1.5% of the outstanding account balance to any account which is not paid on or before the due date.
If your bill has not been paid 30 days after the due date, your service is liable for disconnection and only reconnected upon settlement of the past due balance and any incidental charges (including legal charges, deposits, and/or reconnection/connection fees, if applicable).
Please note that, while owners automatically receive monthly bills, tenants may receive bill copies. If you are a tenant or landlord, follow the link below for more information about requesting a copy of the monthly bill.
Customers can also confirm their account balance over the phone. Click here to learn more about this service.