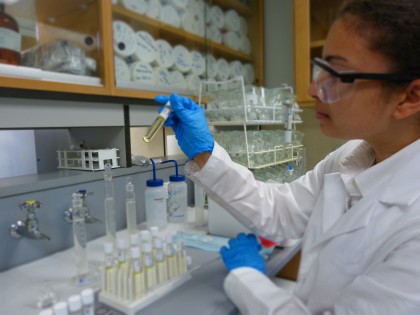 Water Authority - Cayman's Laboratory testing services include:
Quality Control and Quality Assurance of the Water Authority's potable water supplies. To see the results of the most recent Annual Testing, please click the link below*.
Analytical support for the Water Authority's groundwater monitoring programmes and monitoring of surface and marine water carried out in conjunction with the Department of the Environment
Analytical service for the public (such as potable water quality monitoring for Cayman Water Company and private requests to check water quality in cisterns and wells)
If you are a private company or individual seeking the Laboratory services offered by the Water Authority, please see the Laboratory Rates section.
*Please note that the results for the Lower Valley Water Works are not included in the 2017 Annual Testing results as the plant is not currently in operation.