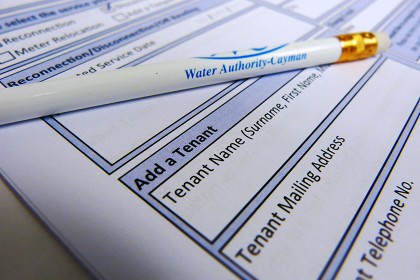 If you are a tenant and wish to receive a monthly copy of your bill, or if you are a landlord and would like to request bill copies on behalf of your tenants, please download and complete the form below.
The completed form must either include both the tenant and owner's signatures or be accompanied by the original lease agreement. Our Customer Service Representatives will make a copy of the lease agreement and return the original to you.
Please submit your completed application along with any additional documents and/or required fees to the Water Authority Administrative Headquarters at 13G Red Gate Road, George Town, Grand Cayman or 96 Cross Road, West End, Cayman Brac. View our corporate location map here.