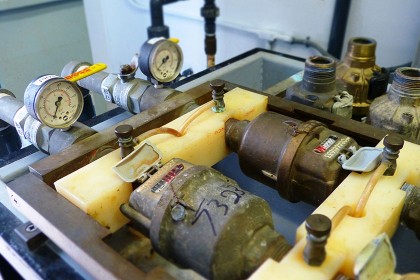 Although meter tests are requested by customers for a variety of reasons, the procedure for meter testing is always the same.
Once you download and complete the form below, please submit it to the Water Authority Administrative Headquarters at 13G Red Gate Road, George Town, Grand Cayman or 96 Cross Road, West End, Cayman Brac. View our corporate location map here.
Customers requesting a meter test are required to pay a $50.00 fee. This fee will be refunded if the meter is found to be inaccurate and over-registering.
Only owners may request a meter test at this time. You can learn more about the meter testing procedure here.
Please note that a request for a meter test does not release the customer from liability of payment. Payment of outstanding bills is still required. Based on the meter test results, a refund may be given to the customer.
The application form below includes an information sheet which details the test requirements for water meters and the procedures for meter testing. Please ensure you read this information sheet carefully as it contains important information regarding the conditions for account adjustments.