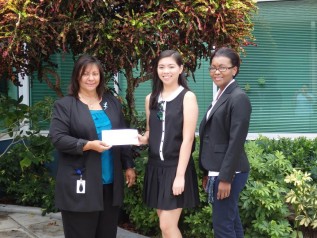 Chynna Retumban
Chynna Retumban was the 2014/2015 recipient of the Authority's annual scholarship. She obtained a Bachelor of Science in Chemistry for Drug Discovery from the University of Bradford.

The Authority continued its support of Ms. Retumban when she went on to receive a Master of Science in Green & Sustainable Chemistry from the University of Nottingham, gaining honours for both degrees.

Ms Retumban works with the Authority full time, as a Laboratory Technologist.