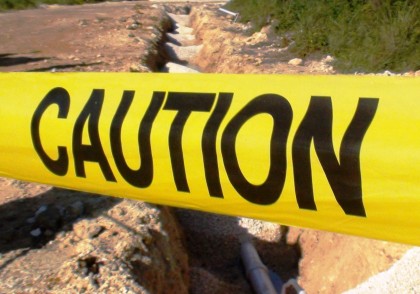 Before beginning any work involving excavation or drilling, it is strongly recommended that you contact the Authority to make sure there are no water or sewerage pipes in the area.
Not contacting the Authority prior to commencing work could result in costly damage to water or sewerage infrastructure that you may then be liable to compensate for.
Please download the form below to request that any Authority infrastructure in the area of your proposed work be located and marked.
You may submit the completed form by fax to 949-0094, or by e-mail to pipe.location@waterauthority.ky.
Avoid potentially costly damage by requesting Authority infrastructure be located and marked.