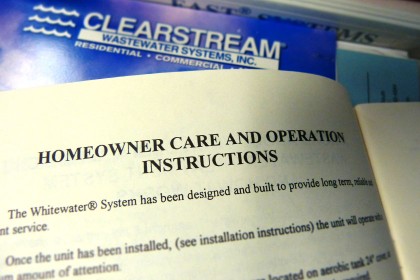 Whether you are a developer, supplier/installer, property owner or service provider, you are a partner with the Authority in the Onsite Wastewater Management Programme (OWMP).
The aim of OWMP is to improve the performance of onsite wastewater treatment systems in the Cayman Islands by coordinating and strengthening the shared management roles of the Authority and private individuals/companies.
Please download the roles and responsibilities guide appropriate to your position for more information.
Service providers may log in to the OWMP online database here.